Founded in 1964, the Denver Gem and Mineral Guild is an award winning non-profit organization that pursues exploration, experimentation, and education in the Earth Sciences; the discovery, development and preservation of minerals and mineral deposits; and the advancement, encouragement and utilization of the principles of art and craftsmanship as applied to gems and minerals.  We are a diverse group of women, men, and children who love ROCKS. We love to dig them, cut them for jewelry, and collect them. Our members love to share our passion for rocks and minerals. We have professional geologists, teachers, and people who just love rocks.
We meet the 2nd Friday of the month – September through May at the Colorado School of Mines in Berthoud Hall room 108 at 7pm – VISITORS WELCOME!  – CLICK HERE for details.
Our May Zoom meeting was all about Agates
"How do agates form?" has always a highly puzzling question, and that's what Dr. Heaney addressed in this talk. 
"The Sinkankas Symposium has been described as one of the most important gemological conferences in North America. The annual event is named for John Sinkankas (1915–2002), one of the most distinguished and influential figures in gemology and mineralogy. Every year, presentations on a featured gem theme are given by specialists in diverse gem-related disciplines. The Sinkankas Symposium is co-sponsored by the Gemological Society of San Diego (GSSD) and the Gemological Institute of America (GIA) ."
You may view the list of presentations, and register to watch any or all of them as you wish, on your own at any time up untill June 7th, by going to: https://sinkankassymposium.net/.
FIELD TRIP #2 SATURDAY MAY 15.  The Idaho Springs Heritage Museum and the  Phoenix Gold Mine, Idaho Springs, CO
Click on the image above to see all the photos from this trip!
And check out this additional video created by Beth Simmons about the mine, the Mosch family and lots of local history.
Friday June 11, 6:30 pm – LIVE meeting (outdoors) at Addenbrooke Park, 581 S. Garrison St. Lakewood, CO
Tom Addenbrooke was a founder of the DGMG. His massive rock collection ended up in the homestead fireplace and fence pillars around the front of the property along Garrison Street. On this adventure, we will have a scavenger hunt of rocks and specimens in the rock structures. Bring a cell phone to take photos of the specimens. Winning team will win a prize or two! Come in the 581 South Garrison Street Entrance (North of Mississippi, South of
Alameda, Across from W. Center Ave) to the parking lot on the left. We will meet at the new "table" in front of the fireplace. Bring a supper picnic, if desired.
FIELD TRIP #3 FRIDAY JUNE 4, Smoky Hawk Claim, Lake George, CO
Joe Doris, claim owner, holds a smoky quartz with amazonite from the Smoky Hawk Claim.
FIELD TRIP #4, SATURDAY JUNE 5, Topaz Gem Mountain Mine, Lake George, CO
FIELD TRIP #5 TWO CREEKS! Pawnee National Grassland: June 19 Barite, agates, and fossils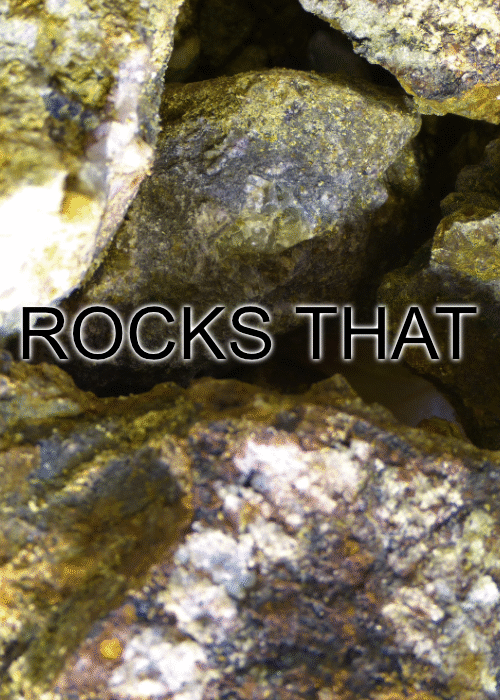 Join the Denver Gem & Mineral Guild!
The Denver Gem & Mineral Guild is a member of:
The Greater Denver Area Gem and Mineral Council, Inc., host of the Denver Gem & Mineral Show™, is a non-profit 501(c)(3) corporation organized exclusively for charitable, educational, and scientific purposes. Trustees from each of our eight member clubs sit on the Council Board. The Council oversees the annual show, and twice each year, the Council distributes proceeds from the show in the form of grants to not-for-profit organizations, particularly those based in Colorado, to promote activities that educate the public in the earth sciences.
Annual giving ranges from $20,000 to $30,000. Funds are directed toward site and specimen preservation and display efforts, as well as to assist institutions in purchasing equipment, tools, and supplies. Recent grant recipients have included the Denver Museum of Nature and Science, Colorado School of Mines Geology Museum, Dinosaur Ridge, Morrison Natural History Museum Foundation, Hinsdale County Historical Society, Canyon City Geology Club, Big Horn Basin Foundation, and the Junior Museum of Pennsylvania.
The Rocky Mountain Federation of Mineralogical Societies has a close association with all the clubs in the Society to promote the study of earth sciences, including the lapidary arts, the study of fossils and paleontology, and related crafts.
The RMFMS was organized in 1941, and held its first annual convention at the Argonaut Hotel in Denver, Colorado. There were 16 organizations in attendance. The RMFMS became one of the original four founders of the American Federation of Mineralogical Societies when it was organized in 1947.
The Rocky Mountain Federation of Mineralogical Societies covers local clubs in the following states:
Arizona (17), Arkansas (1), Colorado (20), Kansas (5), Nebraska (western portion of state) (1), New Mexico (7), Nevada (1), North Dakota (western portion of state)(1), Oklahoma (9), South Dakota (western portion of state) (1), Texas (1), Utah (7) and Wyoming (7).
This page last updated on  05/03/2020