Founded in 1964, the Denver Gem and Mineral Guild is an award winning non-profit organization that pursues exploration, experimentation, and education in the Earth Sciences; the discovery, development and preservation of minerals and mineral deposits; and the advancement, encouragement and utilization of the principles of art and craftsmanship as applied to gems and minerals.  We are a diverse group of women, men, and children who love ROCKS. We love to dig them, cut them for jewelry, and collect them. Our members love to share our passion for rocks and minerals. We have professional geologists, teachers, and people who just love rocks.
We meet the 2nd Friday of the month – September through May at the Wheat Ridge United Methodist Church, 7530 W. 38th Ave, Wheat Ridge CO at 7pm – VISITORS WELCOME!  – CLICK HERE for details.
September 2021 Event Schedule
The DGMG Sepetmber 2021 Meeting was held at our new meeting place
Wheat Ridge United Methodist Church 
Board meeting 6:00
Program 7:00
Program: JASPERS
By Dave Sanchez and Beth Simmons
Used for jewelry since ancient times, jasper is a popular material for lapidary artists. This program will identify various types of jaspers and wanna-bees. Each member family attending will receive a "kit" of small samples of various types of jasper.
Unfortunately the meeting was not available on zoom, but you can watch the replay (above). And you can download the PowerPoint presentation here
VOLUNTEERS NEEDED for the 2021 Denver Gem and Mineral Show!
We still need volunteers for both the DGMS and Evolution Shows, especially the club tables. We just found out that we are not allowed to scan tickets, so the volunteer positions have been revised (see
below). Volunteers are required to work a minimum of 4 hours and will get free admission to the Convention Center shows all 4 days and entrance into the Sparkle and Joy Show at the Denver Sheridan
Hotel. Parking for volunteers will be reimbursed at the Volunteer Check-In Table up to $12/day, which is the rate for the adjacent Convention Center parking garage. You can also park in other surface lots, take RTD Light Rail, or use or Uber/Lyft and get reimbursed up to $12, so bring a receipt with you to the Volunteer Check-In Table. Parking meters are only 2 hours and costs $1 an hour; however, you will get a ticket if you feed the meter and park more than 2 hours. Parking reimbursement will only occur on the days you actually volunteer. A map on how to get into the Convention Center parking garage and other possible parking locations will be provided to the volunteers next week. Hardrock Summit will now allow volunteers with a volunteer badge into the Sparkle and Joy Show at the Denver Sheraton Hotel (September 18-21). A free shuttle bus will run between the Convention Center and Sheridan Hotel every 30 minutes. The Sparkle and Joy Show is a wholesale show, so you will not be unable to purchase anything from dealers if you do not have a business license, but you can still look at some fantastic jewelry. In addition, the world's largest topaz exhibit will be at the Sparkle and Joy Show.              For more details click here.  
Sign up here:
https://www.signupgenius.com/go/4090D45A5AD2EA2F94-denver
Denver Gem and Mineral Show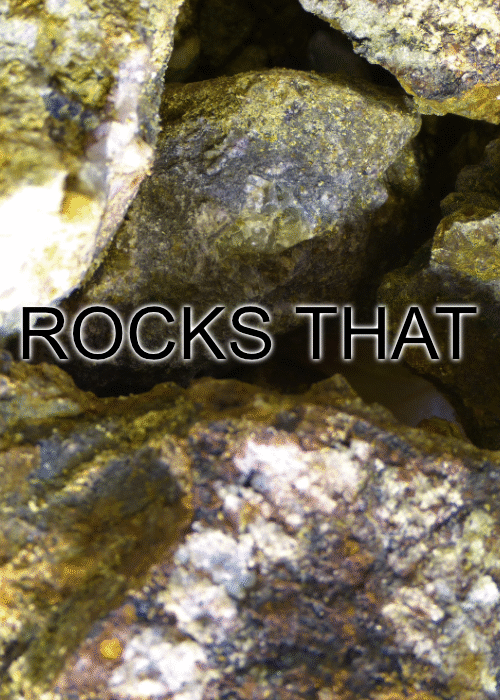 Join the Denver Gem & Mineral Guild!
The Denver Gem & Mineral Guild is a member of:
The Greater Denver Area Gem and Mineral Council, Inc., host of the Denver Gem & Mineral Show™, is a non-profit 501(c)(3) corporation organized exclusively for charitable, educational, and scientific purposes. Trustees from each of our eight member clubs sit on the Council Board. The Council oversees the annual show, and twice each year, the Council distributes proceeds from the show in the form of grants to not-for-profit organizations, particularly those based in Colorado, to promote activities that educate the public in the earth sciences.
Annual giving ranges from $20,000 to $30,000. Funds are directed toward site and specimen preservation and display efforts, as well as to assist institutions in purchasing equipment, tools, and supplies. Recent grant recipients have included the Denver Museum of Nature and Science, Colorado School of Mines Geology Museum, Dinosaur Ridge, Morrison Natural History Museum Foundation, Hinsdale County Historical Society, Canyon City Geology Club, Big Horn Basin Foundation, and the Junior Museum of Pennsylvania.
The Rocky Mountain Federation of Mineralogical Societies has a close association with all the clubs in the Society to promote the study of earth sciences, including the lapidary arts, the study of fossils and paleontology, and related crafts.
The RMFMS was organized in 1941, and held its first annual convention at the Argonaut Hotel in Denver, Colorado. There were 16 organizations in attendance. The RMFMS became one of the original four founders of the American Federation of Mineralogical Societies when it was organized in 1947.
The Rocky Mountain Federation of Mineralogical Societies covers local clubs in the following states:
Arizona (17), Arkansas (1), Colorado (20), Kansas (5), Nebraska (western portion of state) (1), New Mexico (7), Nevada (1), North Dakota (western portion of state)(1), Oklahoma (9), South Dakota (western portion of state) (1), Texas (1), Utah (7) and Wyoming (7).
This page last updated on  08/13/2021