Founded in 1964, the Denver Gem and Mineral Guild is an award-winning non-profit organization that pursues exploration, experimentation, and education in the Earth Sciences; the discovery, development, and preservation of minerals and mineral deposits; and the advancement, encouragement, and utilization of the principles of art and craftsmanship, as applied to gems and minerals.  We are a diverse group of women, men, and children who love ROCKS. We love to dig them, cut them for jewelry, and collect them. Our members love to share our passion for rocks and minerals. We have professional geologists, teachers, lapidary artists, and people who just love rocks.
We meet the 2nd Friday of the month – September through May at the Wheat Ridge United Methodist Church, 7530 W. 38th Ave, Wheat Ridge CO at 7pm – VISITORS WELCOME!  – CLICK HERE for details.
NOTE: Due to Covid, snow, etc. some meetings may be held via Zoom instead of at the Church – always check below for the latest schedule details!
February 2023 Events Held
Friday, February 10th, 7 p.m. DGMG Monthly Meeting
Dr. Pete Modreski – Live report from the Tuscon Show
This meeting was Zoom only.




(We did NOT meet at the church in February)
The largest, oldest and most prestigious gem and mineral show in the world.The Tucson Gem and Mineral Show® has enjoyed international stature since the 1970s, and was the first gem and mineral show to bring the hobby enthusiast, the public, and the curator/professionals together for discovery and discussion. Pete reported on what's new at this year's show!
Friday – Sunday, February 24-26
DGMG Jewelry, Gem & Mineral Show !!!
Over 2,500 people attended our 3-day show at the Jefferson County Fairgrounds! We sold all 1000 grab bags, which benefits the School of Mines scholarship fund. Thank you to all who attended and thanks to all of our volunteers which made it all possible Join us again in February 2024!
Download the Show Report with pictures from our 2023 Show!
And check out our gallery of 3D images from the show here.
(3d anaglyph glasses were previously distributed to all DGMG members. If you are a new member and have not received yours yet, talk to Beth Simmons.)
2023 calendars are available, only 10 left! $10 for the beautiful production by club members! Proceeds go to the scholarship fund. (Members can take a look at previous year calendars here.)
March 2023 Events Scheduled
Friday, March 10th,  DGMG Monthly Meeting
Wheat Ridge United Methodist Church, 38th & Vance
6:00 pm – Board Meeting
7:00 pm – General Meeting
~ 7:30 – Speaker: 
Dan Zellner – Minerals of Searles Lake, CA
Dan Zellner is one of our younger mineralogists who earned his Masters's degree in Mining Engineering from CSM and an undergrad degree in Chemistry from UC Santa Barbara, CA. He studied the evaporite minerals of Searles Lake, California. You may have seen Dan and his exquisite minerals at his booth (DanZ's Rocks) at the show. Check out the many gorgeous mineral photos on his website at danzrockshop.com.
And come to the meeting to learn about evaporite minerals from California!
If you are unable to join us live at our meeting place, then you are invited to join us online via zoom: https://us02web.zoom.us/j/84755830490?pwd=V3F5dVliUUUwdjNONHN6V0NhOEppUT09
More Upcoming Events:
April 14: DGMG Meeting: Dennis Gertenbach, Lithium: Where does it Come From?
May 12: DGMG Meeting: Gary Curtis, Colorado Meteorites!
Saturday, May __: Fieldtrip: Phoenix Gold Mine – underground tour and gold panning! (this tour is normally $25 but will be free for DGMG members on this special event!)
June 24: Fieldtrip: Harris Park with Lake George GMC
September 16: The Official Collect Rocks Day!
September 15-18: The Original Denver Gem & Mineral Show. This year's theme "Gem Minerals – Natures Bling" It's time now to submit your entry forms  to display at the show. Download these documents: Show Theme Details, Information for Non-competitive Exhibits, Competition Entry Form.
September 23: Fieldtrip: Wigwam Creek with Lake George GMC!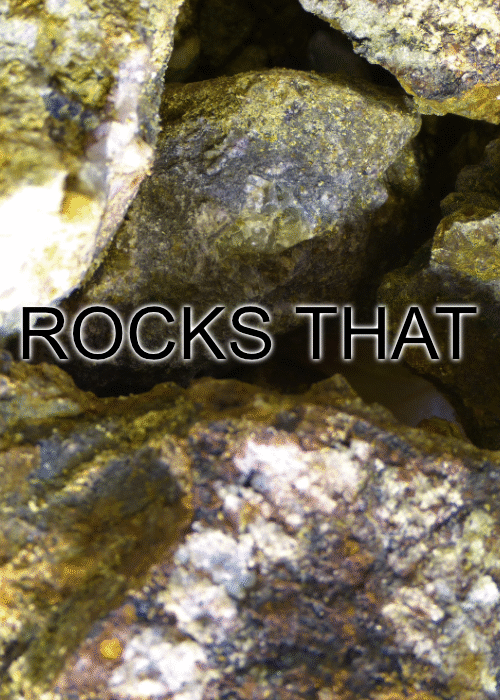 Join the Denver Gem & Mineral Guild!
The Denver Gem & Mineral Guild is a member of:
The Greater Denver Area Gem and Mineral Council, Inc., host of the Denver Gem & Mineral Show™, is a non-profit 501(c)(3) corporation organized exclusively for charitable, educational, and scientific purposes. Trustees from each of our six member clubs sit on the Council Board. The Council oversees the annual show, and twice each year, the Council distributes proceeds from the show in the form of grants to not-for-profit organizations, particularly those based in Colorado, to promote activities that educate the public in the earth sciences.
Annual giving ranges from $20,000 to $30,000. Funds are directed toward site and specimen preservation and display efforts, as well as to assist institutions in purchasing equipment, tools, and supplies. Recent grant recipients have included the Denver Museum of Nature and Science, Colorado School of Mines Geology Museum, Dinosaur Ridge, Morrison Natural History Museum Foundation, Hinsdale County Historical Society, Canyon City Geology Club, Big Horn Basin Foundation, and the Junior Museum of Pennsylvania.
The Rocky Mountain Federation of Mineralogical Societies has a close association with all the clubs in the Society to promote the study of earth sciences, including the lapidary arts, the study of fossils and paleontology, and related crafts.
The RMFMS was organized in 1941, and held its first annual convention at the Argonaut Hotel in Denver, Colorado. There were 16 organizations in attendance. The RMFMS became one of the original four founders of the American Federation of Mineralogical Societies when it was organized in 1947.
The Rocky Mountain Federation of Mineralogical Societies covers local clubs in the following states:
Arizona (17), Arkansas (1), Colorado (20), Kansas (5), Nebraska (western portion of state) (1), New Mexico (7), Nevada (1), North Dakota (western portion of state)(1), Oklahoma (9), South Dakota (western portion of state) (1), Texas (1), Utah (7) and Wyoming (7).
This page last updated on  3/2/2023